Hosted Telephony
Hosted Telephony offers a wide range of communication services for small, medium and large business. The heart of the Hosted Telephony is the virtual PBX using VOIP / IP Telephony. Unlike premise-based PBXs, Hosted Telephony works where you are, not where the PBX is. That's because we use voice-over-IP and smart routing technology to provide a truly flexible telephony solution.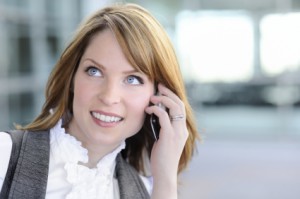 Fresh Computing uses 'SIP Trunking' to interconnect SIP enabled phone systems over an IP network to the Fresh Computing Exchange service, which can then access to the public phone network (or Public Switched Telephone Network – PSTN), allowing customers to make calls to any destination UK or worldwide, over suitable existing or newly installed broadband circuits.
Hosted VoIP not only brings you lower costs but gives you a whole load of other benefits as well. It is the perfect complement to our Hosted Desktop service, giving you comprehensive access to an affordable, mobile, scalable, state-of-the-art business infrastructure on demand.
With a Hosted Telephony solution, calls are always crystal-clear, unlike voice-over-IP solutions of the past, Fresh Computing use the latest SIP-based applications and a national fiber-optic backbone so your calls sound as good as the plain old telephone.
Benefit from VoIP at remote locations by seamlessly integrating your multi-site environments under a single unified dial plan. With the power of the VoIPtalk network you can have international presence via a diverse range of readily available incoming numbers.
With Hosted Telephony you can benefit from:
Value: Calls are free between sites; other calls and line rentals are reduced
Flexibility: Your employees can work from the office, home or whilst travelling
Control: Any extension can be controlled individually via the internet
Scalability: Add lines and features as you go